.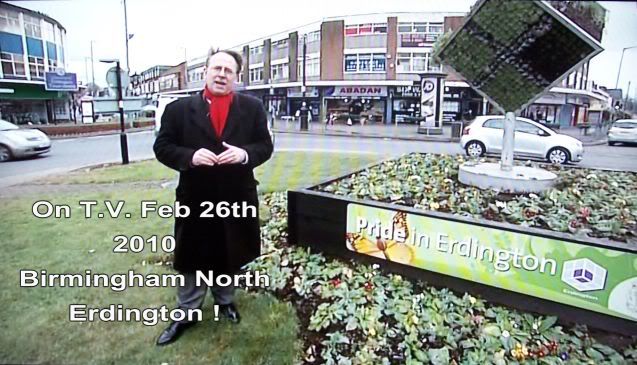 By Art De Rivers Birmingham North
It looks like the big London Labour guns are staking all on parachuting in ex trade unionist Jack Dromey the husband of Labour's Deputy Leader Harriet Harman for the Erdington Birmingham North general election bid . This will not go down well with locals at all . Some think its typical London Labour arrogance once again . Sion Simon the sitting Labour MP was not popular and one reason for that was local people said he was parachuted in too from London influences. Its worse than that says some locals - its about an almost "Baronial" system -
"who rules the peasants"
-
According to locals -
"its about Labour ignoring the needs for locally developed peple to earn their way into being a local member of parliament."
The Tories have been developing a young local-approach with Robert Alden currently a Tory local Councillor whose parents too are inside politics locally . Robert Alden may not have the political experience of a Jack Dromey but he seems have partly gauged the disaffection there is for Labour both in Erdington and in nearby Kingstanding which is combined within the electoral MP constituency of Erdington.
Jack Dromey may be voted in because the Tories still have not hit upon a winning attractive formula for local people to pin their hopes to . The almost safe seat for Labour though really does need to upset the applecart because otherwise its likely to have another few years of poor development and being a taken for granted pawn to politics as opposed to a driver for its own future. The ex-working class stronghold is also seeing some of its disaffection move towards the BNP . There are serious tensions in Birmingham which partly relate to feelings that : "there's been too much immigration " and, "jobs have gone to European union workers"
The major context of decline in the Birmingham industrial sector underpins a lack of economic opportunity in both suburbs of Erdington and Kingstanding and all political parties are inside that dynamic which is going to be difficult to resolve with so much competition from cheap goods from China and India
The battleground will be on a front where Labour will be trying to get the high ground for more promised job-development , training and apprenticeships and yet the Tories could easily do as well with a strong shot of economic promise directly within the tension of this MP seat , its disaffections , and its local needs.
Its likely the Labour vote will suffer if the BNP take voters away from Labour and the Tories might see a surge but will it be enough to beat Jack Dromey ? The sharp money is on Labour just to win by a much reduced majority .. That will not make most local people happy - not according to those I have spoken to and known for many years.. But this constituency is only going to come out of its long grey future if it has the courage to change and make the parties vie for it more ..